LMC Systems is a leading manufacturer of rugged, high-quality professional grade USB peripherals for business and industrial use. Our SLIM™ family of microphone/speaker stations with noise cancelling capabilities as well. Our heavy duty foot pedals  are plug & play on your PC or laptop utilizing standard Windows™ drivers. We also offer private labeling on all of our products. This allows software developers to deliver complete packaged solutions with their brand – contact us for more information about adding your branding to our product.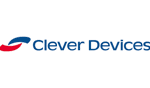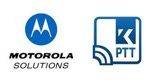 Slim™ Microphone/Speaker Station with Push to Talk
The Slim™ Microphone/Speaker Station with Push to Talk is a versatile, easy-to-use device that is perfect for a variety of uses. The noise-canceling microphone ensures clear communication. The USB 2.0 interface uses HID drivers native to Windows™, and the built-in speaker provides clear audio without the need for external speakers. The  slim design takes up minimal desk space. The Push to Talk button is factory programmable to support a variety of software platforms (e.g. Zello, WAVE, Kodiak, etc.). Custom branding is available to add a professional touch to your business communications.
Plug and play capabilities across all PC platforms
Professional grade audio
Uniquely designed for user programmable PTT
Be more productive with less time wasted struggling with tech tools
Feel confident that your audio will be clear and crisp for any purpose
Slim Jr.™ Microphone/Speaker Station
Best in Class USB Microphone and Speaker
The Slim Jr.™ Microphone/Speaker Station is pre-programmed at the factory and comes with a noise canceling microphone. Its USB 2.0 uses HID drivers native to Windows™, so it's compatible with XP, Vista, 7, 8, and 10. The built-in speaker has local volume control, and the device can be branded with your company's logo for a professional look. It runs on USB power and doesn't require any external power, making it convenient to use. The Slim Jr.™ is far superior to consumer grade devices and can take on a daily production workload.
Get professional grade audio for your PC
Plug and play with no drivers required
Robust enclosure for reliability in any environment
Transform your work space into a sophisticated business center
Enjoy easy, frustration free use with no training required
Designed for Push to Talk (PTT) Applications
The FTT-300 USB Foot Pedal helps you relieve stress and avoid injury from repetitive motions. This easy-to-use foot pedal adheres to the USB 2.0 standard and is perfect for heavy use applications.  Multiple foot pedals may be used on a single workstation. Plus, there's no need for software approval delays – it's ready to go right out of the box! Our developers' code and documents are available online for you to download.
Alternative to Plantronics Game Port Foot Pedal
Hands-free operation reduces repetitive motion stress
Robust design far superior to consumer grade devices
More productive with less effort
Be in control of your work environment
Designed for Push to Talk (PTT) Applications
The FTT-200 USB Foot Pedal is a user-programmable, reliable and rugged device that is built for heavy use applications such as Push To Talk (PTT) , tabbing through forms, repetitive keystroke sequences and more. It doesn't require any external software as the programming utility is built-in to the device. You can also use multiple foot pedals at the same time, making it more convenient and increasing productivity.
User-programmable with programming utility built-in.
Increased productivity
Reduces fatigue
Save employee time and labor with repetitive keystrokes
Feel more in control of your work day